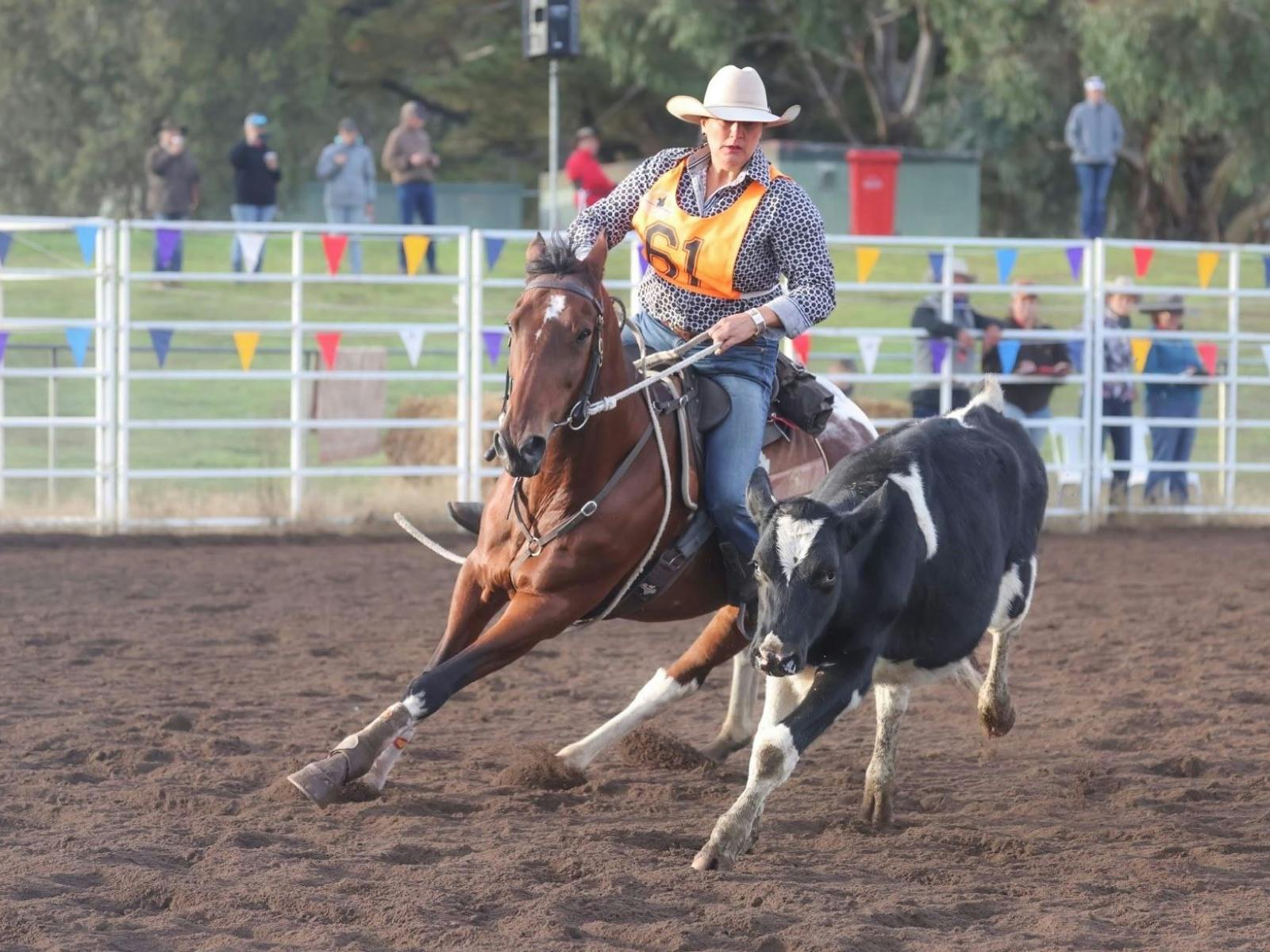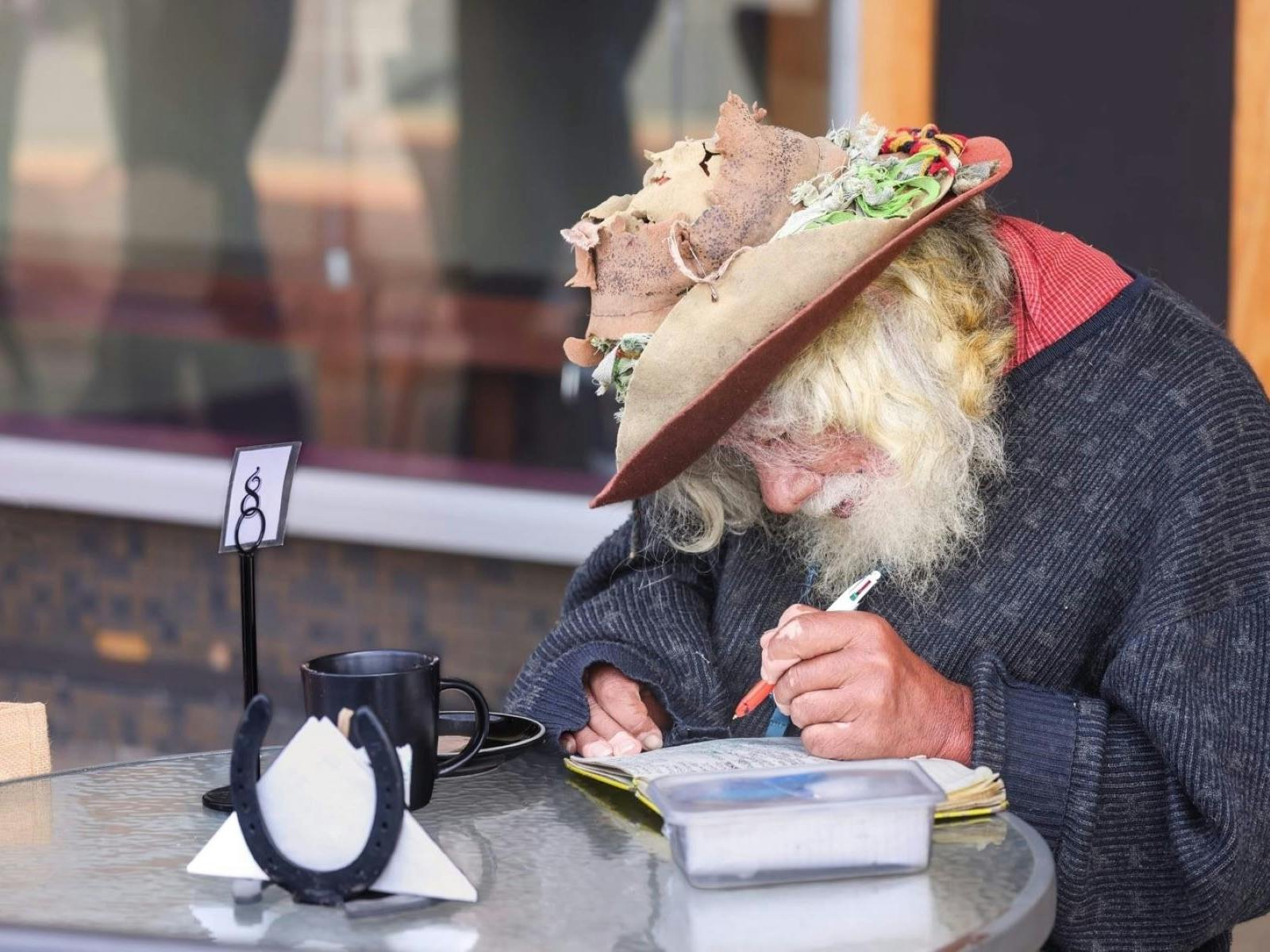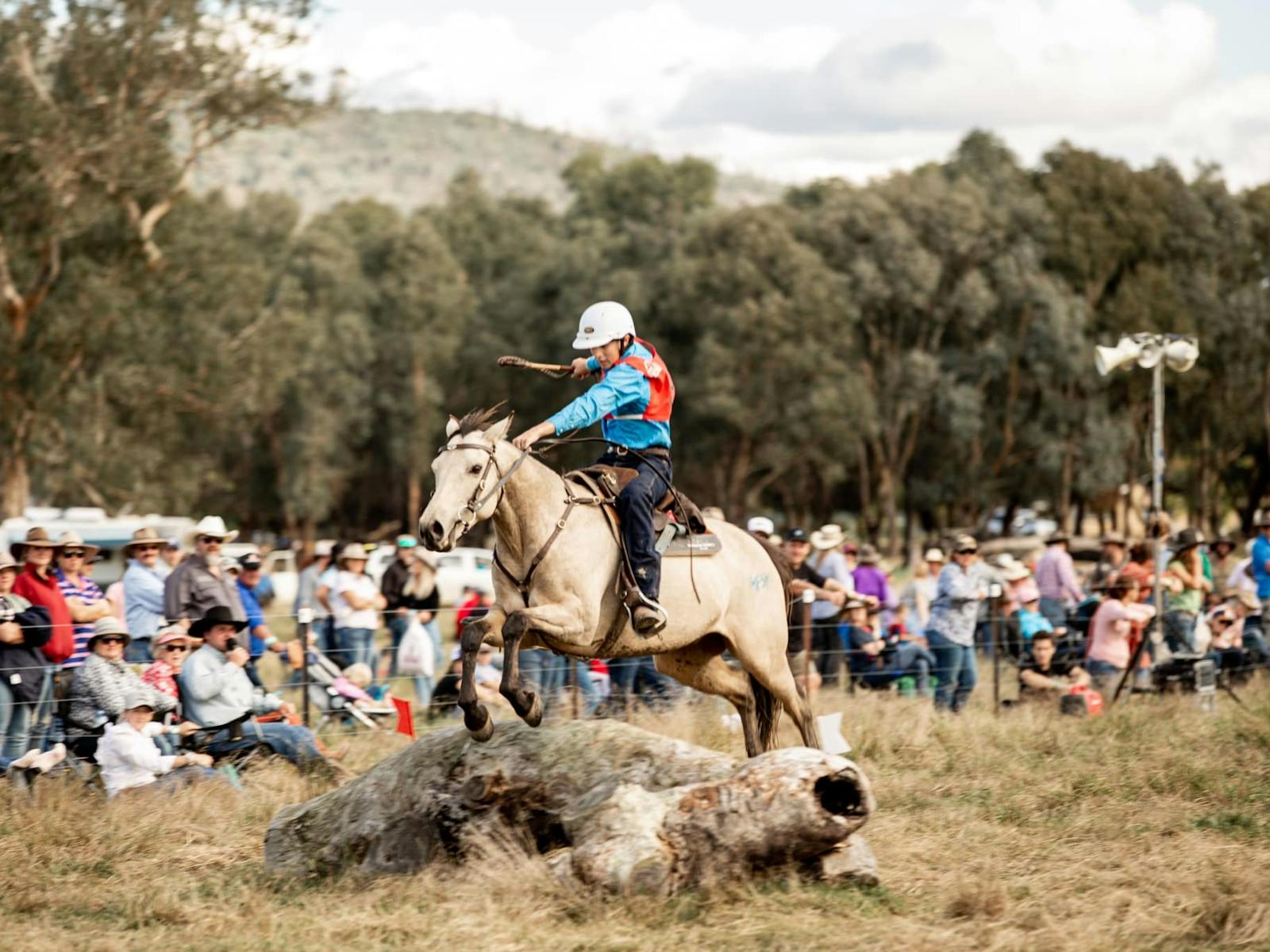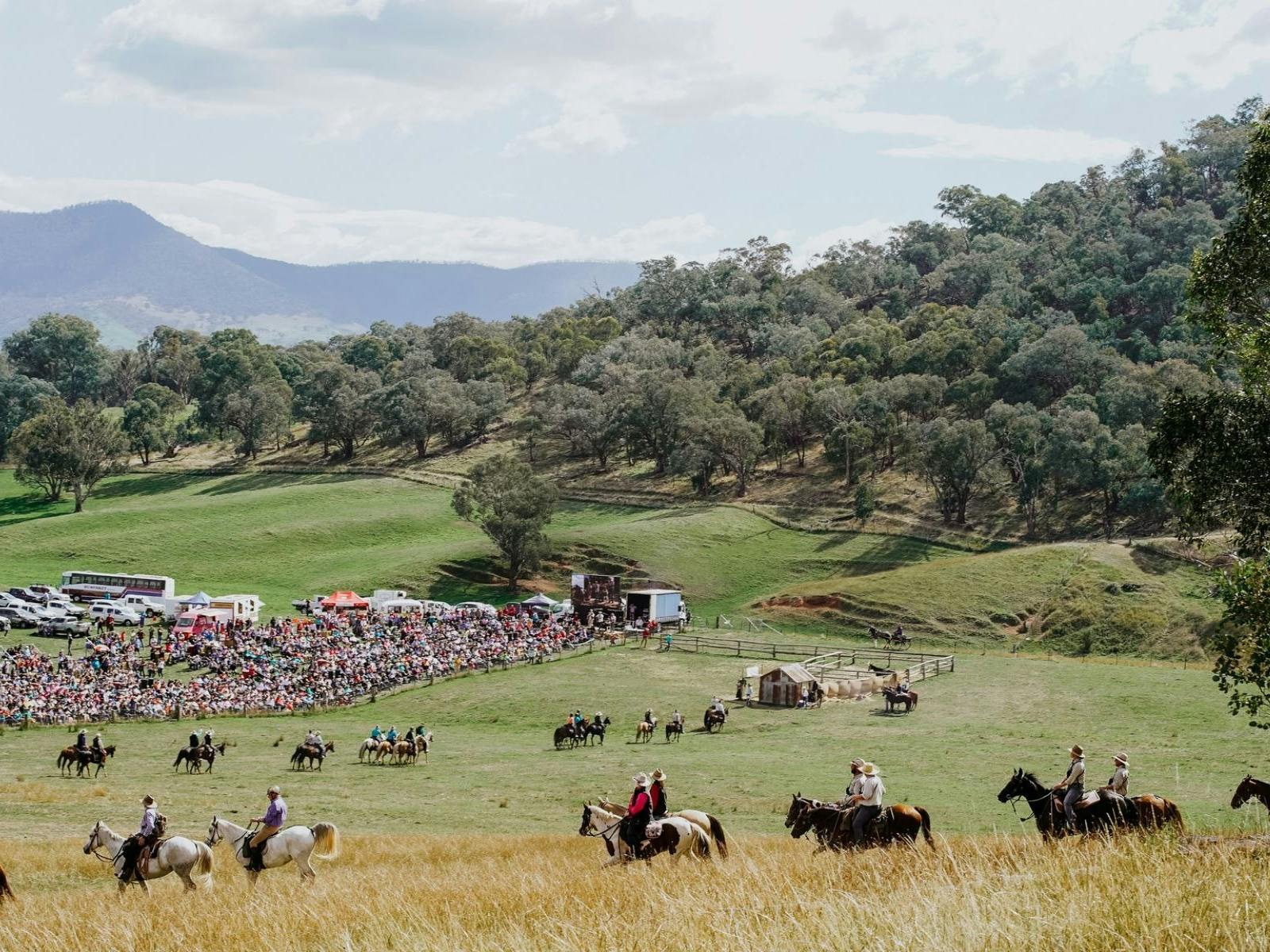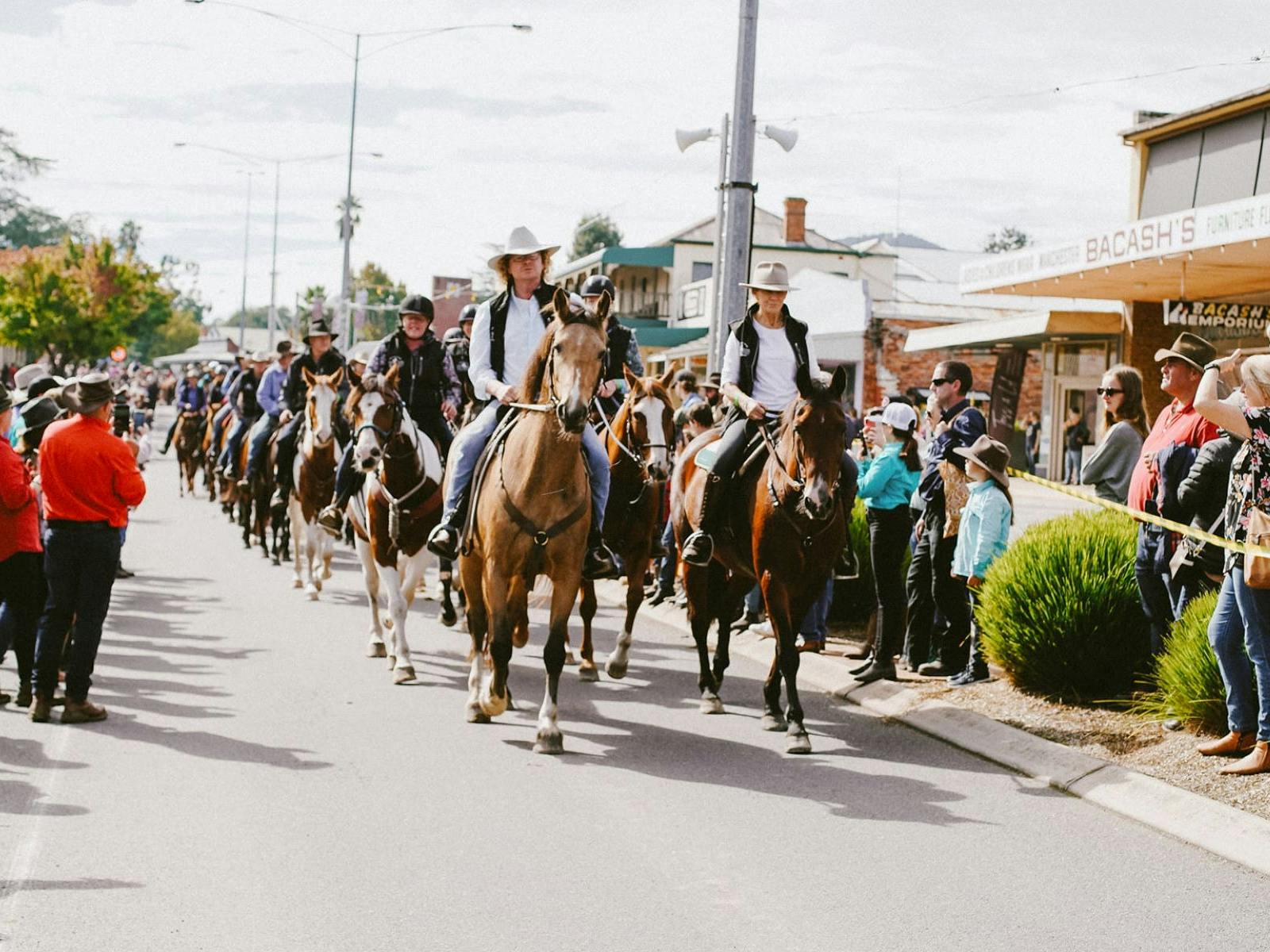 11 to 14 Apr 2024

8:00am - 6:00pm
---
---
Every year in April, people head for the foothills of the Australian High Country.
They gather in Corryong, north east Victoria, in the Upper Murray region and they come for The Man From Snowy River Bush Festival.
A four day celebration of Australian bush heritage is brought to life each year at the nationally acclaimed event that has at its centre, the legend of Jack Riley and Patterson's icon Australia poem "The Man from Snowy River".
A range of experiences are available including bush block and poetry corner, street markets and traders stalls at the Festival grounds. Enjoy the Art and Photography Exhibition, a re-enactment of the beloved brumby chase and the champion event, the challenge. The Challenge sets the nation's best horsemen, women and 'striplings' against a series of trials and courses to put their horsemanship and stockwork skills to the test.
When it comes to the test of good, all-round horsemanship, The Man From Snowy River Challenge riders are second to none.
Riley's Ride, live music, rodeo and buckjump, cattle dog championships, entertainment, trainers challenge, sessions in the Equine Entertainment Arena and so much more. The MFSRBF has events occurring in numerous locations, with the Reenactment at Thowgla, throughout Corryong and the Corryong Recreation Reserve.
Make sure to book your accommodation early, ticket sales online and get your hands on a program early.
...